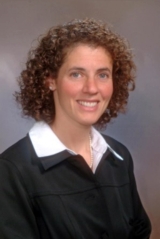 Denise Mosher
Senior Sales Associate Weston Office
781-642-7732
About Denise
The ownership of Hammond has recently changed and we are now part of Coldwell Banker, one of the most impressive real estate organizations in the world. Our new owner appreciates the value of the Hammond brand name and we will now be doing business as Coldwell Banker Residential Brokerage - The Hammond Group. Our combined resources will provide an unmatched level of real estate marketing and brokerage services to everyone we have the pleasure to represent.
PLEASE click on this link to see my new website.
A Weston resident since 1994, Denise enjoys a loyal following of buyers and sellers in the western suburban towns she serves. Testament to this is the fact that she has recently ranked as one of the top 3 agents in town. Her clients appreciate her commitment to the business, her caring ways, and her highly developed brokerage skills. Denise earned an MBA from the Kellogg Graduate School of Business after receiving a B.S. in economics from Cornell University. Spanning her career in retail and financial management, Denise has more than twenty five years of experience successfully negotiating complex transactions and solving a variety of client problems. When she is not working with clients, or busy with her three children, she is involved with a variety of community activities and charitable organizations. Denise is a trustee of the Weston Public library, is active with the board of Lands Sake Farm, and was on the board of the Weston Community Children's Association (WCCA) for many years.